Corporate & institutional interest in IOTA over time
Interesse an IOTA im Zeitverlauf
The following chart displays corporate and institutional interest in IOTA over time. The orange line represents compounded events over time, while blue bars represent the amount of events within a given month. An "event" is classified by any mention of corporate or institutional interest as per the sources displayed on the main page)
Der folgende Chart zeigt den Zeitlichen Verlauf des Interesses seitens Unternehmen und Institutionen an IOTA, wobei die orange Linie die zusammengefassten Nennungen über Zeit darstellen und die blauen Balken die Nennungen innerhlab eines Monats repräsentieren. "Nennungen" basieren auf den (Quellen) der Hauptseite.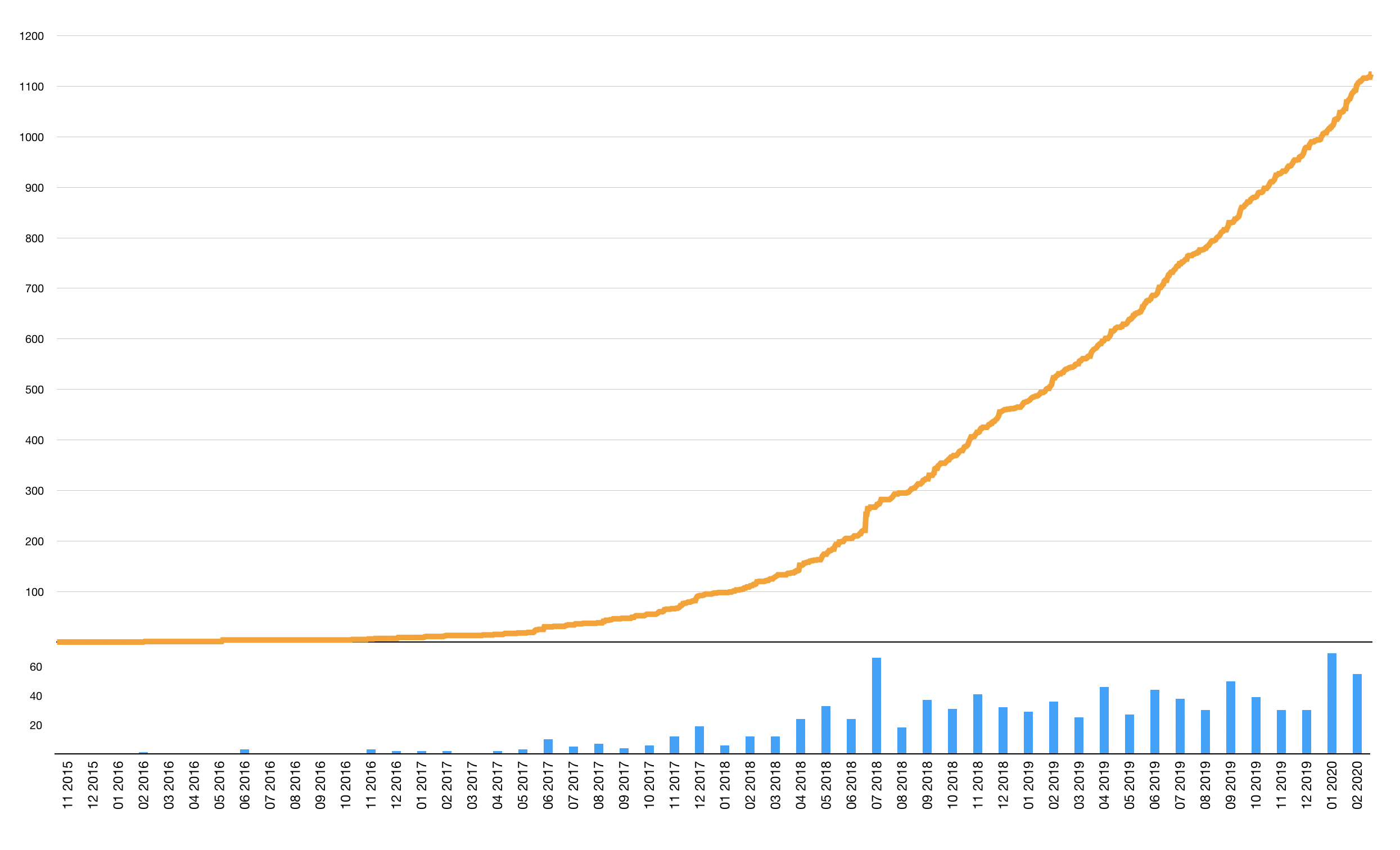 IOTA Foundation employees
Wachstum der IOTA-Stiftung
Through its blog, the IOTA foundation introduces new foundation members to the public. The following chart displays foundation members as introduced over time, regardless of members that have not been introduced publicly or those who might have left the Foundation.
Die IOTA Stiftung stellt der Öffentlichkeit neue Mitarbeiter über ihren Blog vor. Der folgende Chart zeigt den zeitlichen Verlauf neuer Vorstellungen. Mitglieder der Foundation die nicht öffentlich vorgestellt wurden und solche die die Stiftung wieder verlassen haben werden nicht berücksichtigt.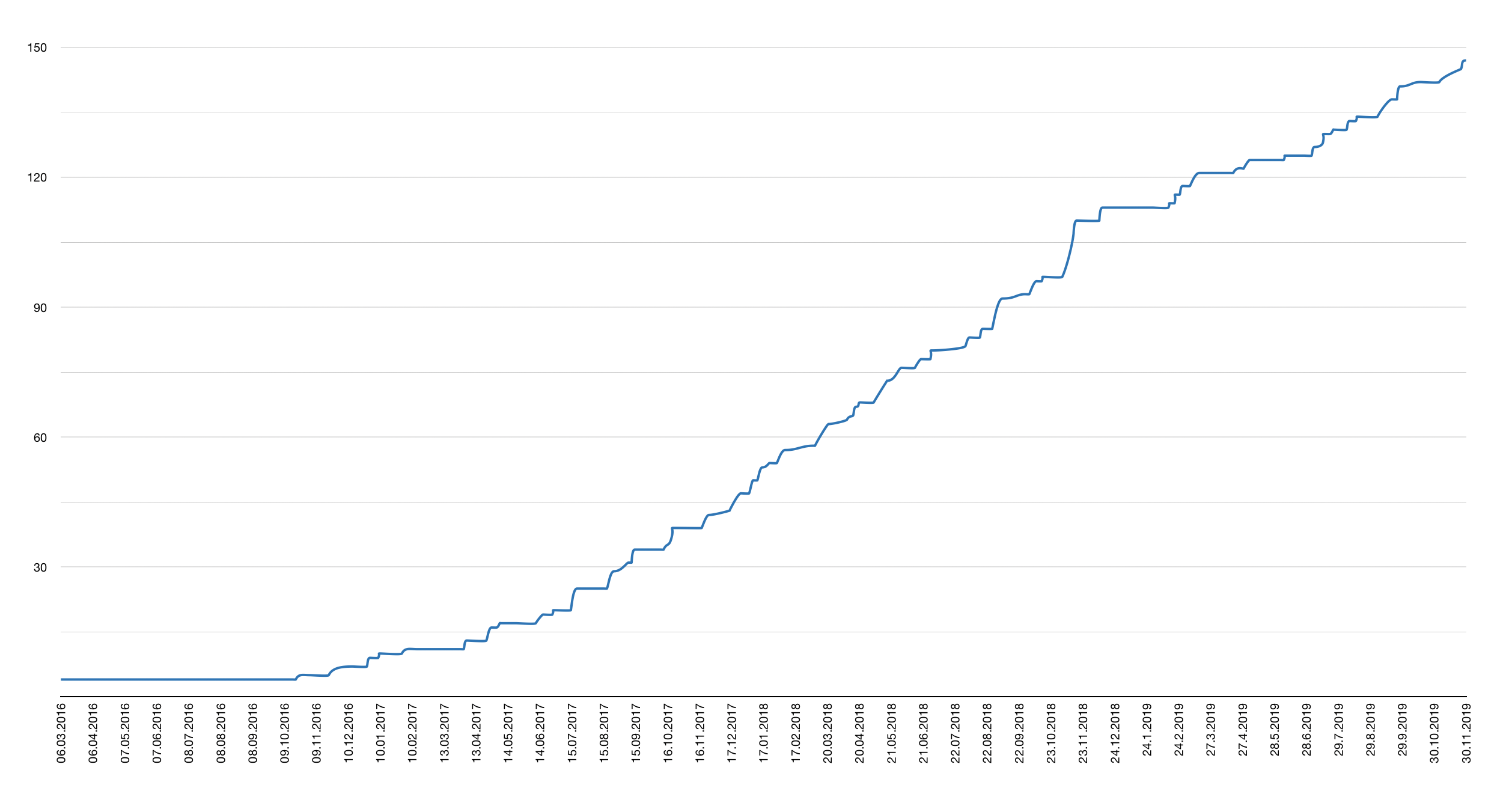 Employee roles and gender
Mitarbeiter-Funktionen und Geschlecht
The following graphs only include foundation employees that are officially listed on the IOTA website or have been introduced as new employees recently (base: 85 emloyees, 11/2018)
Die folgenden Graphen basieren auf Angestellten der IOTA Stiftung die offiziell als Mitarbeiter auf der IOTA Webseite aufgeführt werden oder kürzlich als neue Mitarbeiter vorgestellt wurden (Basis: 85 Personen, 11/2018).